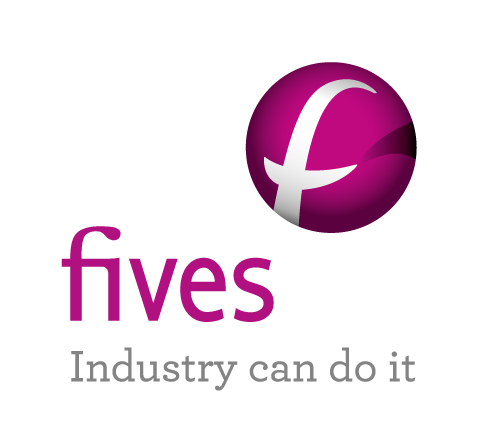 Fives Machine Tool Services and Solutions Online Store
FAQs (Frequently Asked Questions)
Question: How can I reset my password if I've forgotten it?
Answer:

Simply click the link on the right-side of the Home page below the Logon box titled, "

Click here if you forgot your password

.

" Once you enter your email address (the same one you registered with), a new password will be sent to that address immediately. You may then login, and optionally, use the 'Your Account' link (very top of the Home page) and then select the 'Change password' link to pick a new password of your own.
Question: Which web browser should I use with the Fives Online Store?
Answer: You can use almost any modern web browser with our site. Both Firefox (v48) and Chrome (v52) have the best overall navigation, document handling, and printing support with the Fives Online Store. You will want to ensure that with any website you use for secure transactions (such as online purchases), that the web address contains https:// and it supports modern encryption standards such as TLS 1.2. Older standards (such as SSL) are known to be vulnerable to hackers. As such, we recommend that you use Firefox version 40 or higher, Chrome version 40 or higher, Opera version 30 or higher, or

Internet Explorer 11 (IE 9 or 10 users see note below)*

. For mobile browsers (smart-phones), the same versions will work for mobile (Firefox 40+, Chrome 40+) or Apple Safari 7 or higher. For more information, click here to see a full list of web browsers with TLS 1.2 support.


*

NOTE: Internet Explorer 9 or 10 users can use the Fives Online Store with a change to settings. Click the 'cog-wheel' icon in the top-right and then 'Internet Options' in the menu, click on the Advanced tab, look in the 'settings' section in the middle, scroll all the way down to the end of the list and check the boxes (enable) for "Use TLS 1.1" and "Use TLS 1.2" then click Apply and then OK, and restart your browser. These are un-checked (disabled) by default in IE 9 and 10.
Question: Sometimes when using the Back button in my web browser, I see a message, "Webpage has expired" - why does this happen?
Answer:

This is a common issue with Internet Explorer. Most web sites that generate real-time data after you submit a form (like a search) are set to expire this information immediately. IE strictly honors this as a security precaution. This does not happen when using browsers like Firefox or Chrome in most cases, however. So you can try a different web browser, or simply look at the bottom of most of our pages (such as My Documents for orders, invoices, etc.) and you will typically find a 'Back' button to take you back to the previous page.
Question: Why am I unable to see the State field on the Registration or Contact Us forms?
Answer: If you go to our registration page, and pick a country like U.S., France or Germany the state field should show up. However, selecting a country such as Egypt, the state field goes away, as appropriate. This is done automatically using javascript in the web browser.

Short answer: You must have javascript enabled (which the default is enabled in all the major web browsers). Also, you may have an 'aggressive' anti-virus/anti-malware program blocking javascipt (or any script language). Many websites will fail without javascript, especially whose with web forms to be filled out (banking, medical, online commerce, etc.). It's the normal code use to validate information in forms is complete and acceptable.

Here's a website that will help check & enable Javascript in most web browsers today --> http://enable-javascript.com/

(Note: scroll down the page for each browser's settings)
Question: What is the fastest way to enter in "old" (Fadal) part numbers into an order or quote?
Answer

: Go to the Basket view (click on Basket menu at the top, and then choose 'New Quote' or 'New Order'). You can enter 'old' part numbers (such as BLS-0009) directly in the input box for material number, and then use the Tab key to add Qty and Serial Number if known - repeat for each add'l part - one per line. Once you press ENTER (or click the 'Refresh Cart' button at the bottom), all parts will be automatically be added with both our current and old part numbers shown.
All matching result(s) are shown. Note the current material no., W10005179, shown along with the "old" material no., BLS-0009:

---